Over at 
Symbian World,
Jade
has been getting to grips with Nokia's latest 'affordable' smartphone, the 500. It has already been acclaimed to be
an excellent and well built device
with a premium feel by,
Cristian
from
Tech Mobility.
So it's going to be interesting to see what
Jade
thinks.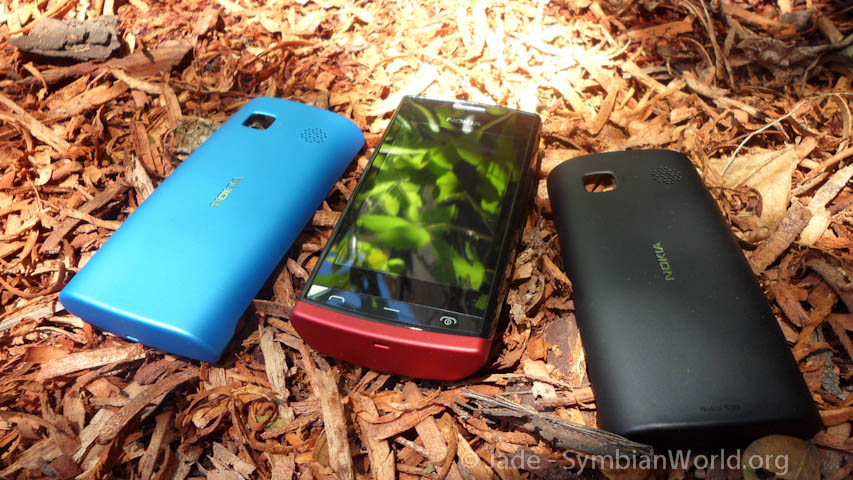 "Nokia is starting to integrate again the excitement of those previous years we had on our lovely customizable devices"
Hands on time! In his first post Jade is a bit nostalgic, mentioning days past when you could 'dress' your Nokia with different back covers in order to suit your mood. This is all good because the 500 actually comes with three different covers in the box, these are blue, black and red. I prefer red because my dad always says 'red ones go faster' *shrug*.

"It's capable of producing good quality photos and can par with its competitors at the same price range"
Then we get onto his second post where it's all about the 5MP camera. Jade is sad to see the lack of an LED flash but that said, it doesn't necessarily mean you won't be able to snap good photos at night… as the next picture demonstrates.

"The lack of flash on Nokia 500′s camera doesn't mean it can't be used during night scenes"
If you're curious about video quality there's examples over on Symbian World, so please jump over and let the guys there know what you think.
That concludes this chapter on the 500. What are your thoughts so far? Would love to hear from you @Nokia_Connects