Wow, what a week it has been.
From Asha to Lumia, with a few Monsters in-between, Nokia World has come to a close and it's time for issue two of our weekly feature, Nokia Connects You. As you might remember from last week, Nokia Connects You is here to shine a light on some of the coolest things we've seen across the globe over the past seven days. Not all tech, not all mobile – just plain interesting.
If you're strapped in and ready go, let's kick off with item number one:
1. Diwali!
Image via unlistedsightings
This past Wednesday saw the global yearly passing of 'The Festival of Lights', Divali (or Devali depending on your region). It's a time for fun, family get-togethers and is a celebration of good over evil. Wherever you celebrated Divali this year, we hope you had a fantastic time with your family (and took plenty of photos too).
Image via jasleen_kaur
2. Swiping, in white
Visiting mobile tech, amongst all of the big news last week, you may have missed this little nugget about an impending new Nokia N9, this time in white

For those interested, the firmware update is not too far away either. Bring it on!
3. GIANT LEGO FTW
We're filing this one under 'weird and wonderful', three days ago this giant lego man washed up on a beach in Florida.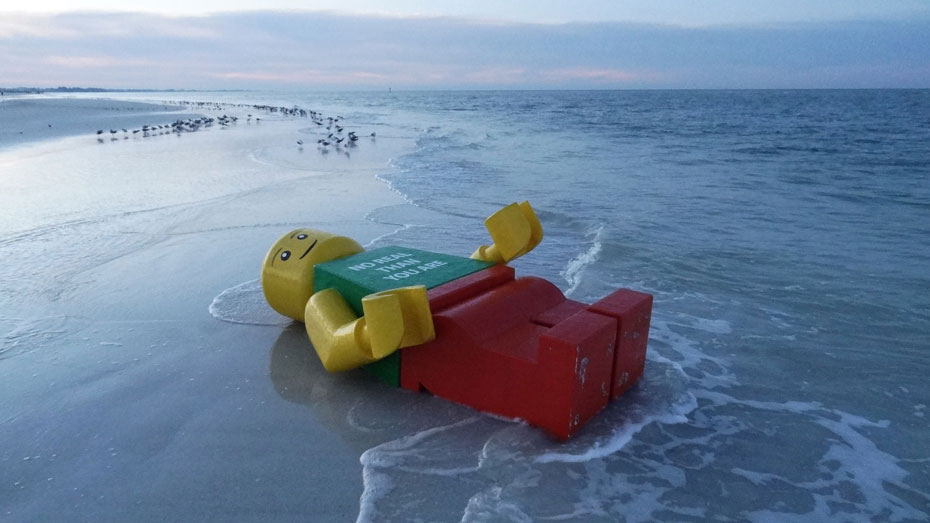 Image via Boing Boing
The word is the 'work' is from a dutch artist whose name was written on the new arrival. Alas, no one has come forward to claim him as yet however rumours of a giant under-sea lego world have proven to be unfounded.
4. Under the Cherry Tree
Image via VisionDivision
This project is quite simply amazing. Eight cherry trees in Japan have been planted in an eight metre wide ring that will slowly be pulled together into the pattern shown in the image above. The ultimate aim is to create an 'hour-glass' shape with the trees allowing for a creative and inspiring place that is steeped in nature as well as beauty.
It's estimated finishing time? Around 60 years from now…!
5. The Nokia Kinectic Concept Device
Finally, we couldn't publish Nokia Connects You without highlighting at least one of the myriad of cool things we saw at Nokia World this week. Picked up by a number of people visiting the London Excel Centre but highlighted here by Jay Montano from the My Nokia Blog, this 'bend n twist' mobile concept phone is something dreams are made of.
Watch and enjoy.
If you're planning on commenting, why not let us know what kind of cool things you'd like to see featured on Nokia Connects You next week.