When Nokia launched Snake onto the Nokia 6110 fifteen years ago, only a wild optimist would have predicted the huge growth in mobile games. Fast forward to 2012 and the mobile games industry is worth a whopping 33 billion dollars. What's more, 83% of smartphone users play games at least once a week. Leading the charge has been Electronic Arts, one of the world's largest games publishers. Now, Nokia has partnered with EA to bring over 25 of the world's best games to Windows Phone devices. But which EA games helped make mobile gaming what it is today? Here's the five EA themselves scored top.
TETRIS
It probably comes as no surprise to discover that Tetris, originally designed and programmed by Russian Alexey Pajitnov in 1984, is EA's most popular mobile game ever. Pajitnov came up with the name by combining the Greek numerical prefix tetra and his favorite sport, tennis. Tetris is the first entertainment software to be exported from the USSR to the U.S and has sold more than 100 million mobile copies. It is officially the best-selling mobile game of all time. In its 100th issue, Electronic Gaming Monthly called Tetris the"Greatest Game of All Time"
THE SIMS FREEPLAY
The Sims FreePlay is a mobile version of the much loved strategic life simulation game. Launched in 2000, by 2002 it became the top selling PC game in history. Famed for attracting casual gamers and female gamers, who make up 60% of players, by 2009 The Sims as a franchise had sold more than 100 million copies.  The Sims FreePlay allows you to build and personalise your own town and control up to 16 Sims by choosing their jobs, pets, cars and more in the deepest Sims experience for mobile devices yet.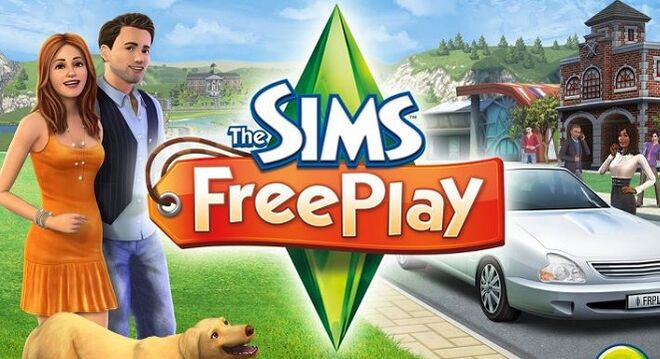 FIFA 12
FIFA 12 is the nineteenth game in the EA series of football games. It is the only officially licensed FIFA game on mobile and uses a physics engine to deliver real-world physicality in every interaction on the pitch. Revolutionary gameplay innovations inspired by the real world of football make FIFA 12 deeper and more engaging. The console version is, according to EA, the "fastest selling sports game ever".
BEJEWELED
Originally created in 2002 by EA subsidiary, Pop Cap, Bejeweled has sold more than 50 million copies across all major platforms. The gem-swapping game was such a huge hit, that in 2002 it entered the Computer Gaming World Hall Of Fame. Ten years on, the simple objective, to swap one gem with an adjacent gem to form a horizontal or vertical chain of three or more gems, is as popular as ever.
SCRABBLE
Scrabble was first created way back in 1938 by an American architect Alfred Mosher Butts. Originally called Criss-Crosswords, it didn't become popular until Jack Straus, president of Macy's, played the newly named Scrabble on holiday in 1952.  So charmed was he with the game, that on his return he ordered the store to stock the game. 150 million games have now been sold in 121 countries. In the UK, it's estimated that 53% of households have a version. EA's exciting update of the classic Hasbro game now includes flexible difficulty levels, a built-in word list, dynamic animations, scrolling and full-board views.
Any of these surprise you? Or are you, like us, proud to say you've played every single one of these EA gems? As ever, we'd love to hear your thoughts below or at Nokia_Connects.