Screen recording in Snipping Tool begins rolling out to Windows Insiders
UPDATE 1/26: We are beginning to roll out screen recording in Snipping Tool to Windows Insiders in the Beta Channel (version 11.2212.24.0). And as part of the most recent Snipping Tool update, we have also added the ability to pause while recording and you should notice improved performance and reliability.
Hello Windows Insiders, today we are beginning to roll out an update to the Snipping Tool app (version 11.2211.35.0) for Windows 11 to Windows Insiders in the Dev Channel. We are just beginning the roll out now so not all Insiders in the Dev Channel will receive the update right away. 
We know that Snipping Tool is a favorite among the Insider community, so we are very excited to introduce a built-in screen recorder with this update! Snipping Tool has always made it quick and easy to capture and share content from your PC, and with screen recording built-in, we are expanding these capabilities to even more types of content.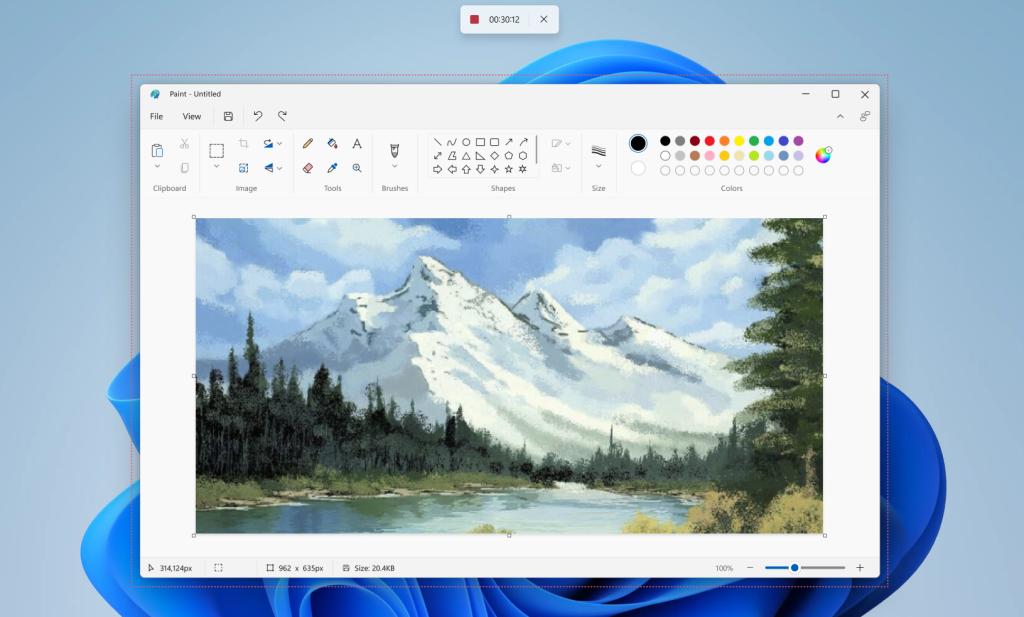 To get started, open the Snipping Tool app and select the new record option.
You will then be able to select and refine the part of your screen that you want to record before starting your screen recording session. When you are finished, you can preview your recording before saving or sharing it with others.
We are aware of a couple issues that may impact your experience with this preview. Some users might notice a slight delay between when you click "Start" and when the recording begins. There is also a known issue where the Snipping Tool app window does not restore when initiating a new snip from within the app.
FEEDBACK: Please file feedback in Feedback Hub (WIN + F) under Apps > Snipping Tool.
Thanks,
Dave Grochocki, Principal Product Manager Lead – Windows Inbox Apps